Literature in English Previous Year Papers Class 10 ICSE Board: English is an important subject in CISCE board class 10 and one of the best ways to master it is by solving previous year papers. Read and download here ICSE Class 10 Literature in English previous year question paper from 2017 to 2020 in pdf format.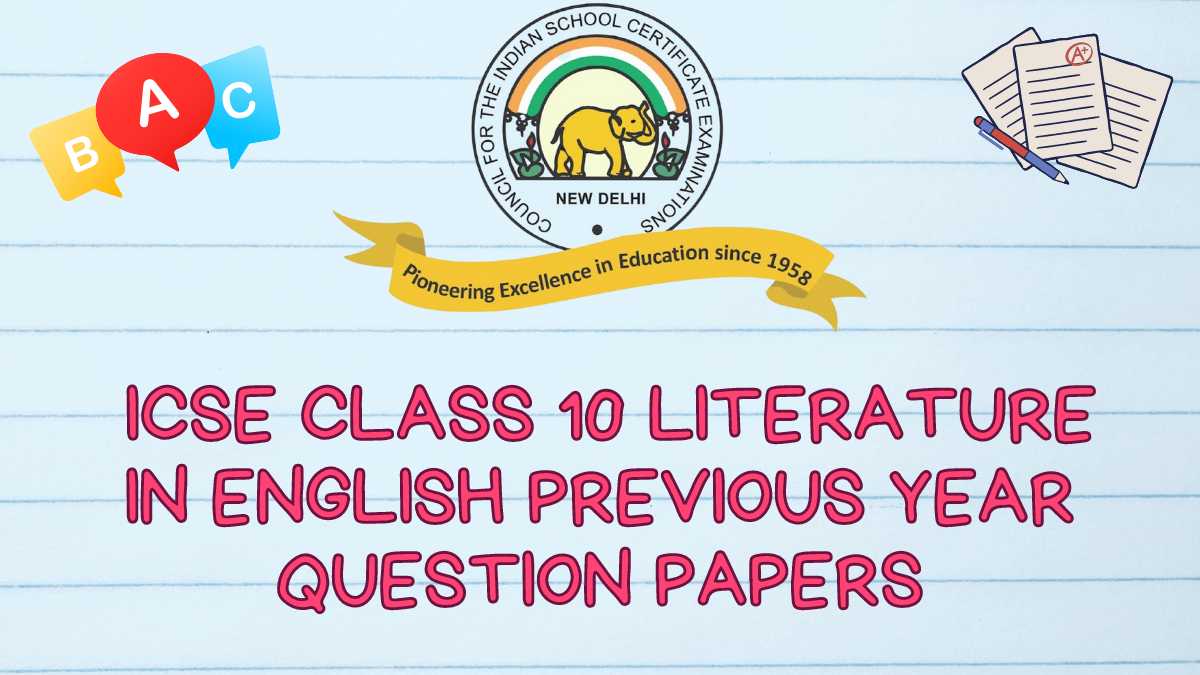 Download ICSE Literature in English Question Papers for Class 10
ICSE Board Literature In English Previous Year Papers Class 10: The Council for Indian Certificate of Secondary Education (ICSE) has released its date sheet for class 10th examinations. Students are gearing up for the upcoming exams. ICSE Class 10th Literature in English exam will be held on 1st March 2023. Students usually look out for ICSE's previous year's question papers for their last-minute preparation schedule. Practising samples and previous year's question papers are essential for students to acquaint themselves with what to expect in the final exam. It also helps to get familiar with the patterns, difficulty level and the type of questions asked in the exam.
The ICSE English Paper 2 carries 80 marks, and there is a separate internal assessment for 20 marks. The internal assessment will mark the candidates on their listening and speaking skills. The literature in English exam is heavy on prose and poetry and can be considered to be lengthy in nature due to its descriptive nature. If you do not want to leave any stone unturned before sitting for your exam, then the last days of preparation are crucial for you. The ICSE Literature in English previous year question paper class 10 PDF for the years 2017, 2018, 2019 & 2020 are provided below and students can take advantage of these papers to level up their preparation for the final exam.
Related: ICSE English Specimen Paper 2023
ICSE Class 10 Literature in English Exam 2023
The ICSE class 10 Literature in English Exam carries 80 marks and a duration of 2 hours.
There will be 3 sections in the exam. Section A will cover Drama, Section B will have questions from Poetry & Section C will consist of questions from Prose.
Candidates must attempt one question from each of the sections, B and C and any two other questions that come to a total of 5 questions out of 12.
Students will be allotted 15 minutes to read the question paper.
Related: ICSE Class 10 English Syllabus 2023
ICSE Class 10 Literature in English Papers Download from 2017 to 2020
Important Resources for ICSE Class 10:-